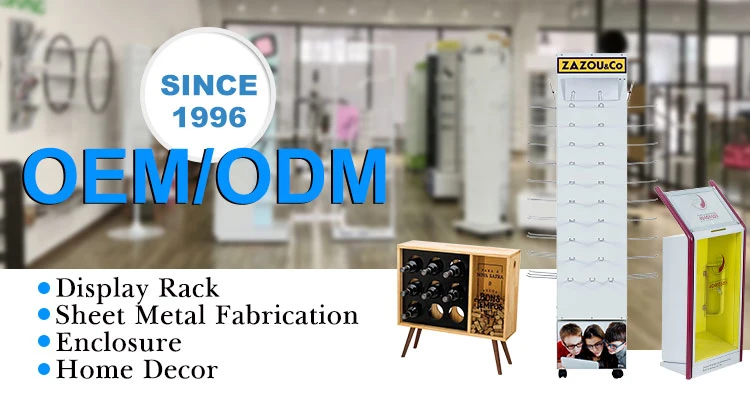 This is a nice clothing display stand for boutique, department store, retail store and other occasions.
It can show both skirts and trousers, the color matching is comfortable.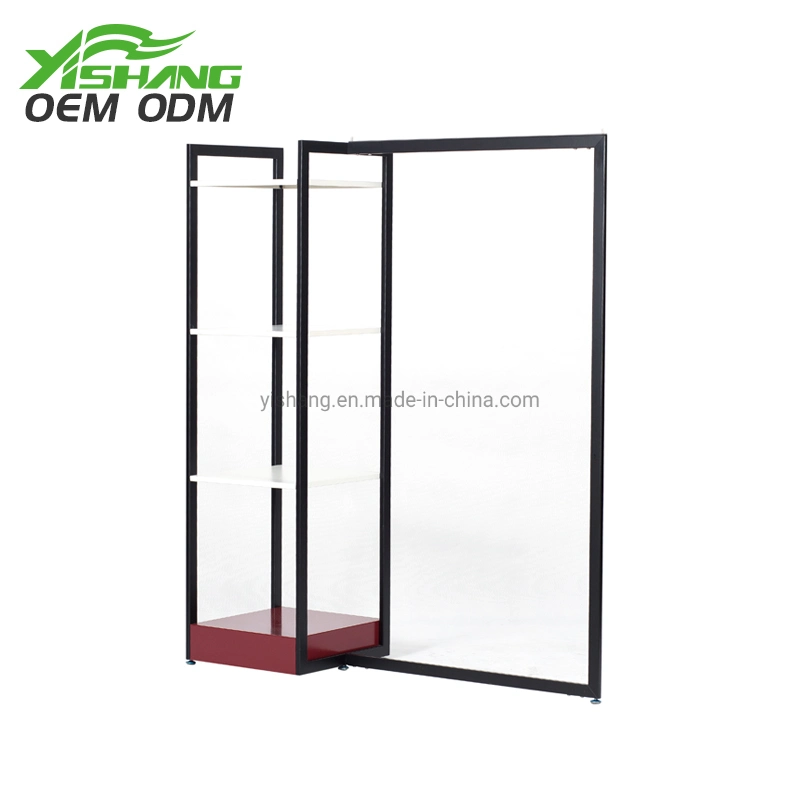 Product Number

YS-100012

Usage
This metal clothing display rack can store and display dress, T-shirt, pants, sleepwear, swimwear, handbag, etc.

Size

1. Normal size: 100 x 40 x 140 cm,120 X 40 X 142.5 cm (as shown in the pictures),150 x 50 x 150 cm.

2. Special size: the clothing display rack can be customized according to the store environment and space.

Material

1. Square steel pipe: 32*15*1 mm, it can be used larger or smaller steel pipe.

2. Steel plate: we use 1mm thickness, 0.8mm thickness can be used also.

Surface Treatment

1. Powder coating: regular black, white and red. Other special colors are also available, but the MOQ is 300 pieces.

2. Painting: any color can be chosen, the MOQ is 50 pieces, the cost is 1 times higher than powder coating.

Disassembly Structure
1. Save packaging and transportation costs.

2. Easy installation, only 15 minutes for one person.

Sample

Sample will be charged.

Services

1. Free 3D design sketch within 24 hours.

2. Yishang provides custom services of all kinds of display stands.
Product Details:
Support Frame

1. Frame construction:

1) On the left is the hanging rode mode, which is used to hang clothes.

2) On the right is the layering mode for stacking clothes, handbags or shoes.

3) Additional hanging rod parts can be added on the other side of the shelves as required to make the shelves in the middle.

2. Tube shape:

Square tube is used in the original design, and round tube can be used as required.
Logo Header

The original design of this clothing display rack does not have a logo header, but it can be added according to the needs of customers. There are three ways as follows:

1. Transparent acrylic header with groove:

Tighten with screws, which can replace the paper advertisement inside the header and remove the header after removing the screws.

2. Transparent acrylic header with clamp:

Clamp the pipe directly, change at any time, more commonly used in clothing stores.

3. Metal header:

Tighten with screws, after removing the screws, the header can be taken down.




Non-slip Accessories

In order to prevent the clothes from slipping to the ground, the two ends of the top should be added with anti-skid accessories. There are two kinds of accessories to choose from:

1. Screw type non-slip accessories:

It can be removed manually without tools. (as shown in the picture)

2. Welding type non-slip accessories:

It is solid, but can not be removed.




Shelves

1. Color:

White and red are usually matched, and other colors can be matched according to your preference.

2. Fixed method:

1) Screw fastening: the screw is hidden under the shelf and will not be seen. It is suitable for disassembly structure.

2) Welding fixed: it does not need to spend time to install the shelves, which is suitable for the assembly structure.

3. Shelf distance:

1) Fixed distance: weld the shelf or fasten the shelf to the fixed position with screws.

2) Adjustable distance: it can only be tightened with screws. Regular holes are made on the steel pipe to freely adjust the distance between shelves.



Bottom

1. Adjustable feet:

Adjust the distance between the bottom of the product and the ground, which can be used on uneven ground to maintain the balance of the display shelf.

2. Non-adjustable feet:

The distance between the bottom of the product and the ground is fixed, which is only applicable to flat ground.
How To Control Production
Q: How to follow the batch order?
A: After customer and Yishang confirmed sample and surface breatment within 3-5 days.
Q: How to solve the quality problems?
A: Draft at least 3 solutions, and test at the same time to see which is the most workable.
Q: If we found out that there are defects of customer's design details
When we test install during prodction, we will solve this problem as below:
A:
1) Stop production.
2) Take photos and videos of the defect points to the customer and report production situation.
3) Draft at least 3 solutions, and test at the same time to select the most cost -effective solution.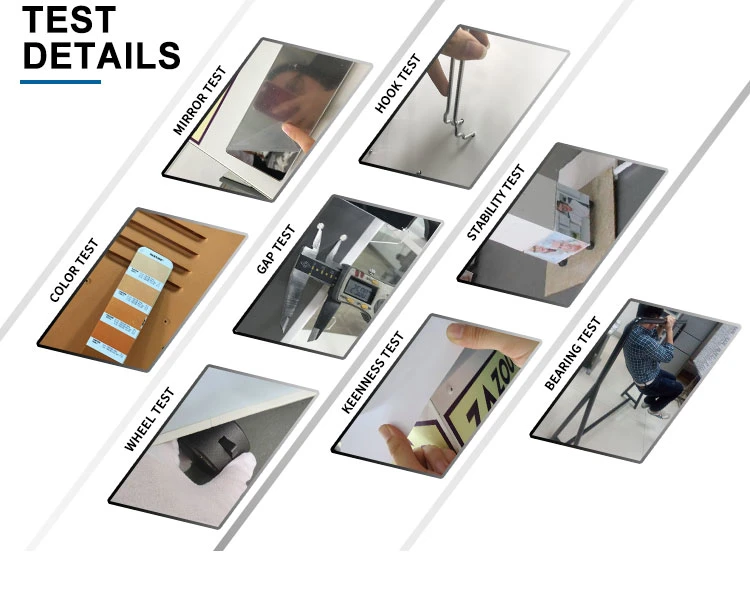 About Packaging
Plastic bags
1. Type: the display stands are mainly used PO or PE plastic bags (non-toxic).
2. Thickness: 0.03mm - 0.05mm is commonly used to pack the display stands.
Bubble
1. Types: polyolefin foams are commonly used, and polyurethane or phenolic foams can be selected as required.
2. Density: commonly used 7kg/m cubed, 8kg/m cubed, 9/m cubed, 10/m cubed. Other densities can also be selected according to the product.
3. Thickness: commonly used 30mm. 10mm, 20mm or more than 30mm can be selected according to needs, and the recommended thickness is not more than 50mm.
Carton
1. Type: corrugated carton is used for export products.
2. Number of carton layers: there are 3, 5 and 7 layers in general. It is recommended to use 5 layers for general export products and 7 layers for large and very heavy products.
Paper angle protector
1. Types: L-type paper corner guard, U-type paper corner guard, bent paper corner guard, waterproof paper corner guard, surround paper corner guard, special-shaped paper corner guard. The display stands usually use L-shaped paper corner guard.
2. Common specifications: 30*30*3mm, 40*40*3mm, 40*40*4mm, 40*40*4mm, 45*45*3mm, 45*45*4mm, 45*45*7mm, 50*50*4mm, 50*50* 50*5mm, 80*80*4mm, 80*80*5mm, 80*80*7mm, can also be customized according to the actual needs.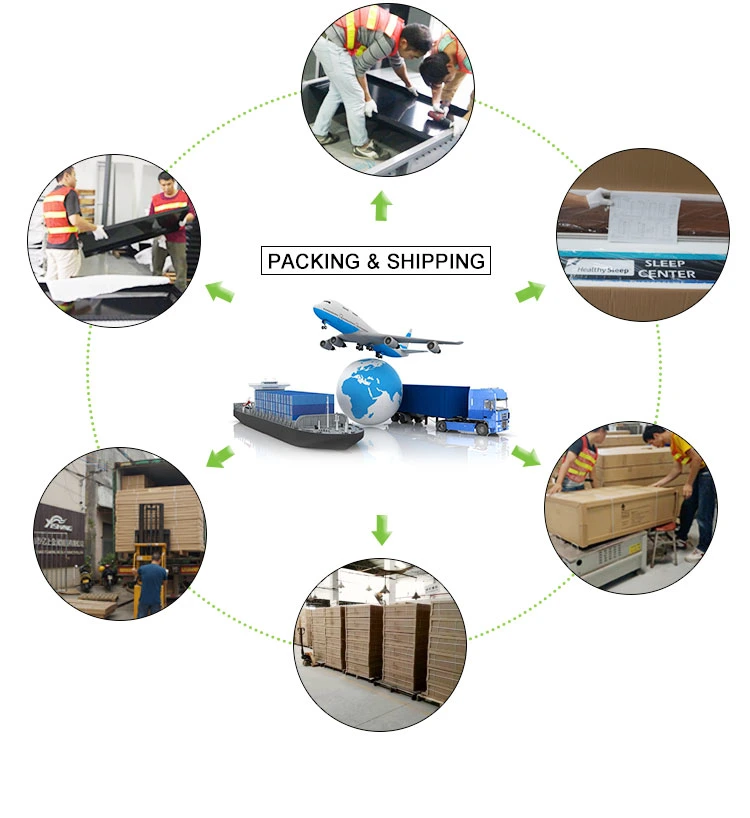 What materials are needed for early stage of custom display stand?
1. Drawings, pictures, dimensions or weight.
2. Target budget and application scenarios.
3. Free 3D rough draft (left picture) and design sketch (right picture).